The DNA Sibling Test is an easy, at-home DNA test kit used to determine whether potential siblings are full-siblings, half-siblings or not siblings at all.
Painless buccal (mouth) swab sample collection
Fast results in 1 to 2 business days
Free US shipping
All DNA tests are run 2x for absolute accuracy
Need court-admissible DNA results?
Determine the likelihood of being full siblings, half siblings, or not related.
Discover the truth about familial relationships with our Home DNA Sibling Test. Ideal when the parents are not available for testing, this easy-to-use, confidential kit is designed for anyone seeking clarity on sibling relationships, directly from the comfort of your home.
With this easy-to-use home kit, you can collect a mouth swab quickly and discreetly in the privacy of your own home and send it to our laboratory for analysis. Your test results will be available for download from your secure online account within 1-2 business days of receipt at the lab.
Whenever the parent(s) in question are available for testing, either the DNA Paternity Test or DNA Maternity Test is recommended over the DNA Sibling Test. However, in situations where the alleged parents are missing or deceased, then the DNA Sibling Test provides valuable insights into potential sibling connections.
During a DNA Sibling Test, a buccal (mouth) swab sample is collected from the potential siblings. The sample contains cells, and most of the cells in our body contain a full set of genetic information in the form of DNA (deoxyribonucleic acid). A person's DNA represents a "genetic blueprint" and, like a fingerprint, it is unique to each individual.
At the laboratory, the DNA is extracted from the cell and specific regions of the DNA are amplified by a process known as PCR (polymerase chain reaction). Our test analyzes 16 to 27 of these specific regions, called short tandem repeats (STRs). STRs are regions of DNA in which a short DNA sequence is repeated multiple times. They are found throughout the genome and are highly variable, providing an accurate way to confirm or refute biological relationships.
Painless Mouth Swabs: Easy sample collection with painless mouth swabs.
2x Testing Guarantee: Every DNA test is double-tested in our AABB, ISO 17025, CLIA, CAP accredited facility.
Fast Turnaround: Receive results in just 1-2 business days upon sample receipt at our lab.
24/7 Status Updates: Track your DNA test progress online anytime.
Free Return Shipping: Send your samples back to our lab at no extra cost.
Discreet Results: Receive your DNA test results discreetly online for added privacy.
Appropriate for All Ages: Our DNA test kits are designed to be used by individuals of any age.
Privacy Guaranteed: We prioritize your privacy and confidentiality in every aspect of the testing process.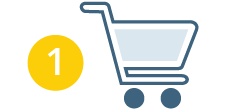 Order your kit
Place an order for the Home DNA Sibling Test Kit to have it delivered directly to your door.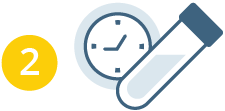 Collect your sample
Follow the instructions to collect mouth swab samples, then ship your kit to our laboratory with the prepaid envelope.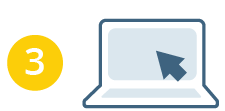 Receive your results
Receive your DNA Sibling Test results online within 1-2 business days after the lab receives your samples.
FAQs
Here are the answers to the most frequently asked questions about this test. Please feel free to
contact us
if you have any other questions.
Can you ship the DNA Sibling Test kit to multiple addresses?
Absolutely. If the individuals participating in the test are in different locations, we can send parts of the DNA test kit to different cities. During checkout, please enter "Please split kit" in the "Additional Notes" comments box and let us know where to send each component. For example, you can say "Send one kit to [Name, Address]" and "Send the second kit to [Name, Address]". Each component is individually barcoded, ensuring that your samples will be tested together once they arrive at the laboratory.
Can I use these results for legal purposes?
If you need DNA results for legal purposes, such as court proceedings, child custody or support, or inheritance claims, you will need to order the Legal DNA Sibling Test. Legal DNA Sibling Tests require a chain of custody procedure to be admissible in court. This involves having the DNA samples collected by a neutral third party, proper identification of the test participants, and the samples being directly sent to the testing laboratory. Legal DNA Sibling Testing is available in the US, Canada and UK.
Is there an age limit for DNA sibling tests?
No, there are no age restrictions for participating in a DNA sibling test. This test is suitable for individuals of any age, including newborns. For minors, a legal guardian's consent is required.
Does the DNA test kit expire?
No. The test kits do not have an expiration date and can be stored indefinitely before sample collection. However, once a sample is collected, it's best to return the kit to our laboratory for testing within 3 months.
How is the DNA sample collected?
DNA collection is a simple, safe, and painless process. It involves gently rubbing a brush (buccal swab) inside the mouth against the cheek for 15 seconds.
How do I read my DNA Sibling Test results?
Your results will show two numbers (alleles) that indicate the number of repeats that you received from each parent at each STR. You may have two identical alleles at a marker, or you may have two different alleles. These allele numbers are compared between the two alleged siblings, and a statistical analysis is performed based on the match type typically expected for true biologically related sibling pairs.
Biologically related full sibling pairs (same father and mother) are expected to have a full sibling index value that is greater than 1.0
Biologically related half sibling pairs (only one parent in common) are expected to have a half sibling index value that is greater than 1.0
The greater the sibling index value over 1.0, the higher the likelihood that the two individuals are biologically related as siblings
Individuals who are not siblings are expected to have sibling index values that are less than 1.0