The DNA Maternity Test is an easy, at-home DNA test kit that will conclusively determine if an alleged mother is a child's true biological mother.
Painless buccal (mouth) swab sample collection
Fast results in 1 to 2 business days
>99.999% for inclusions, 100% for exclusions
All DNA tests are run 2x for absolute accuracy
Need court-admissible DNA results?
Find out whether you are the biological mother of a child.
This Home DNA Maternity Test is ideal for families who wish to determine the truth about maternity in private, before deciding on the next step. With this easy-to-use home kit, you can collect a mouth swab quickly and discreetly in the privacy of your own home and send it to our laboratory for analysis. Your test results will be available for download from your secure online account within 1-2 business days of receipt at the lab.
Maternity testing is very helpful in cases of adoption reunification and IVF where a mother wishes to conclusively determine that she is the biological mother of a child. This maternity analysis conclusively determines whether an alleged mother is the biological mother of the child in question.
DNA Maternity Test Methods
A DNA maternity test begins by collecting quick and painless cheek swab samples from both the child and potential mother. The specialized swabs are designed to easily collect cells from inside the cheek containing DNA – the body's genetic blueprint that's unique to each individual.
After the laboratory receives your samples, the first step is to extract the DNA from the swabs. Next, our laboratory will use a special technique called PCR (polymerase chain reaction) to amplify specific markers in the DNA called STRs (short tandem repeats) for detailed examination. STRs are repeating patterns in the DNA that vary from person to person like a genetic fingerprint, making them a highly effective tool for investigating biological relationships. By comparing 16-27 of the child and alleged mother's STRs, we can conclusively confirm parentage with over 99.999% accuracy or rule out parentage with 100% certainty.
Conclusive results: >99.999% for inclusions, 100% for exclusions
Painless buccal (mouth) swab sample collection
All DNA tests are run 2x for absolute accuracy
Final report available 1-3 business days after the DNA testing laboratory receives the samples
Quickly collect samples in the privacy of your own home
24/7 online DNA test status check
Discreet online DNA test results option available
No age limit
Private and confidential
State-of-the-art accredited DNA testing laboratory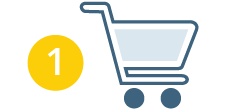 Order your kit
Place an order for the Home DNA Maternity Test Kit to have it delivered directly to your door.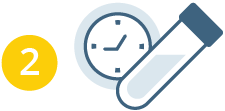 Collect your sample
Follow the instructions to collect mouth swab samples, then ship your kit to our laboratory with the prepaid envelope.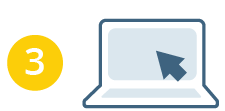 Receive your results
Receive your DNA Maternity Test results online within 1-2 business days after the lab receives your samples.
FAQs
Here are the answers to the most frequently asked questions about this test. Please feel free to
contact us
if you have any other questions.
Can you ship the DNA Maternity Test kit to multiple addresses?
Absolutely. If the individuals participating in the test are in different locations, we can send parts of the DNA test kit to different cities. During checkout, please enter "Please split kit" in the "Additional Notes" comments box and let us know where to send each component. For example, you can say "Send the Alleged Mother's kit to [Name, Address]" and "Send the Child's kit to [Name, Address]". Each component is individually barcoded, ensuring that your samples will be tested together once they arrive at the laboratory.
Can I use these results for legal purposes?
If you need DNA results for legal purposes, such as court proceedings, child custody or support, or inheritance claims, you will need to order the Legal DNA Maternity Test. Legal DNA Maternity Tests require a chain of custody procedure to be admissible in court. This involves having the DNA samples collected by a neutral third party, proper identification of the test participants, and the samples being directly sent to the testing laboratory. Legal DNA Maternity Testing is available in the US, Canada and UK.
Is there an age limit for DNA maternity tests?
No, there are no age restrictions for participating in a DNA maternity test. This test is suitable for individuals of any age, including newborns. For minors, a legal guardian's consent is required.
Does the DNA test kit expire?
No. The test kits do not have an expiration date and can be stored indefinitely before sample collection. However, once a sample is collected, it's best to return the kit to our laboratory for testing within 3 months.
How is the DNA sample collected?
DNA collection is a simple, safe, and painless process. It involves gently rubbing a brush (buccal swab) inside the mouth against the cheek for 15 seconds.
How do I read my DNA Maternity Test results?
Your results will show two numbers (alleles) that indicate the number of repeats that you received from each parent at each STR. You may have two identical alleles at a marker, or you may have two different alleles. One of each allele will match to each of your parents; hence in a mother-child relationship, 50% of the STR variation will be identical. This analysis conclusively determines whether an alleged mother is the biological mother of the child.